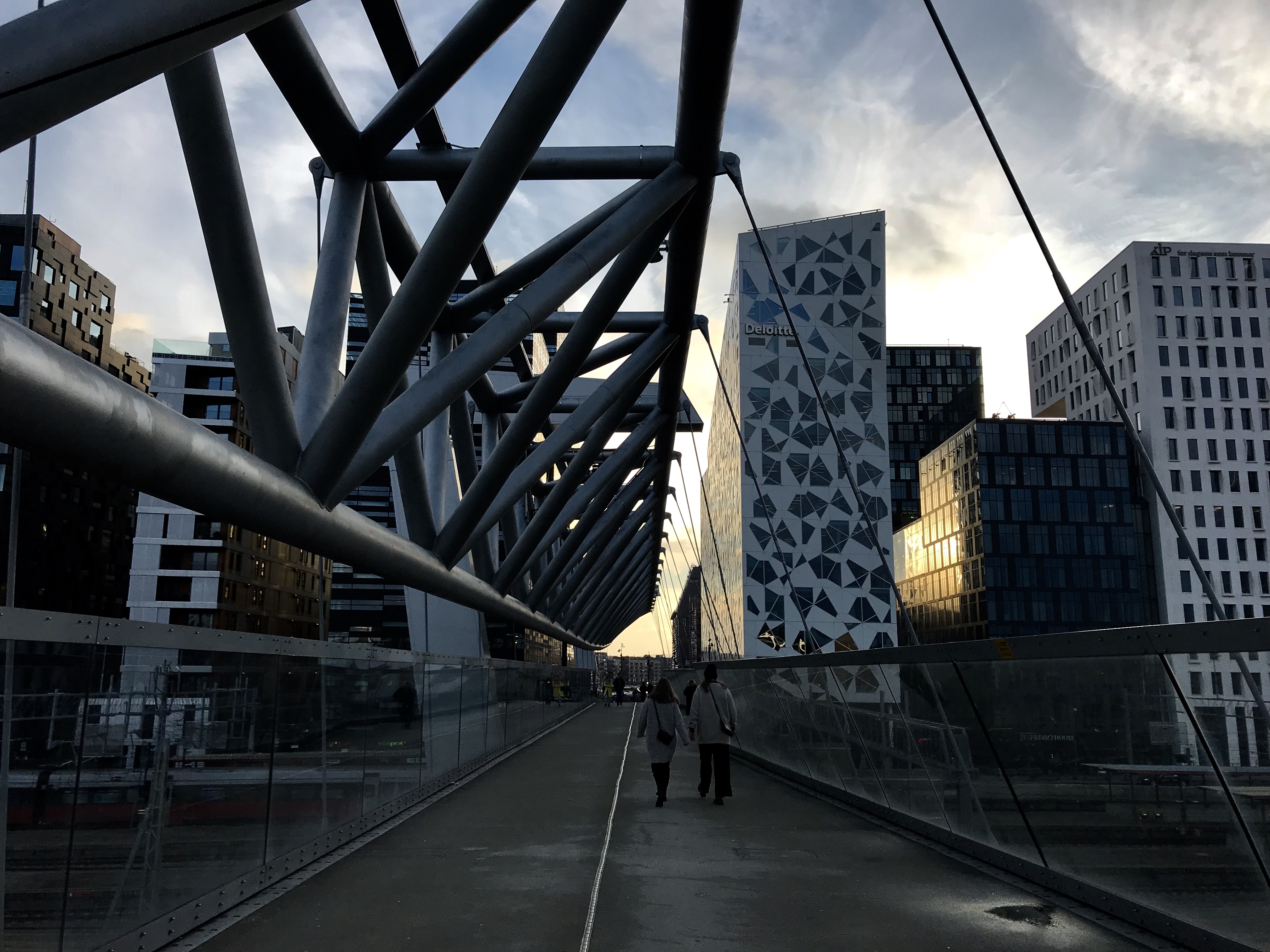 1 Dec 2018
How to spend a weekend in Oslo
Welcome to Harry Hole city.  If you have just bought fly ticket for a prolonged weekend in Oslo, you may want to use this article. We have tried to made a best plan for you.
Oslo is the capital city of Norway located in area Akershus. According to a United Nations Population Division agency, Oslo is one of the most fastest growing city in the world. One of the reason can be that Norway is one of the counties in the world which doesn't afraid of refugee crisis and the total amount of people is increasing. This city has the most various population that we have ever saw. But you don't have nothing to worry about. People are very tolerant and they all understand to each other. We have never seen any sigh of danger.
DAY ONE
The Oslo Airport
The best way how to get to Oslo is by plane. The journey from Prague takes less than 2 hours. There are two available airports – the main Gardemoen and the more distant Torp Airport. Many people get lured by cheapest option to travel to Torp, but just by buying a train ticket to Oslo central (from Trop), the total price is gonna be the same as from Gardemoen. Gardemoen is big international Airport 50 km far from city centre.
The road from Gardemoen to the city centre takes exactly 23 minutes by relatively modern NSB train. The train is departing every 15 minutes (during the day) or you can chose the Flytoget train. But it cost about twice the NSB price. The advantage is that Flytoget is faster and more frequent.
Exit station is Oslo S (Oslo Sentral). There are usualy a plenty of people, but whoever concentrate on the signs on the ceiling and follows the directions, it will not be lost.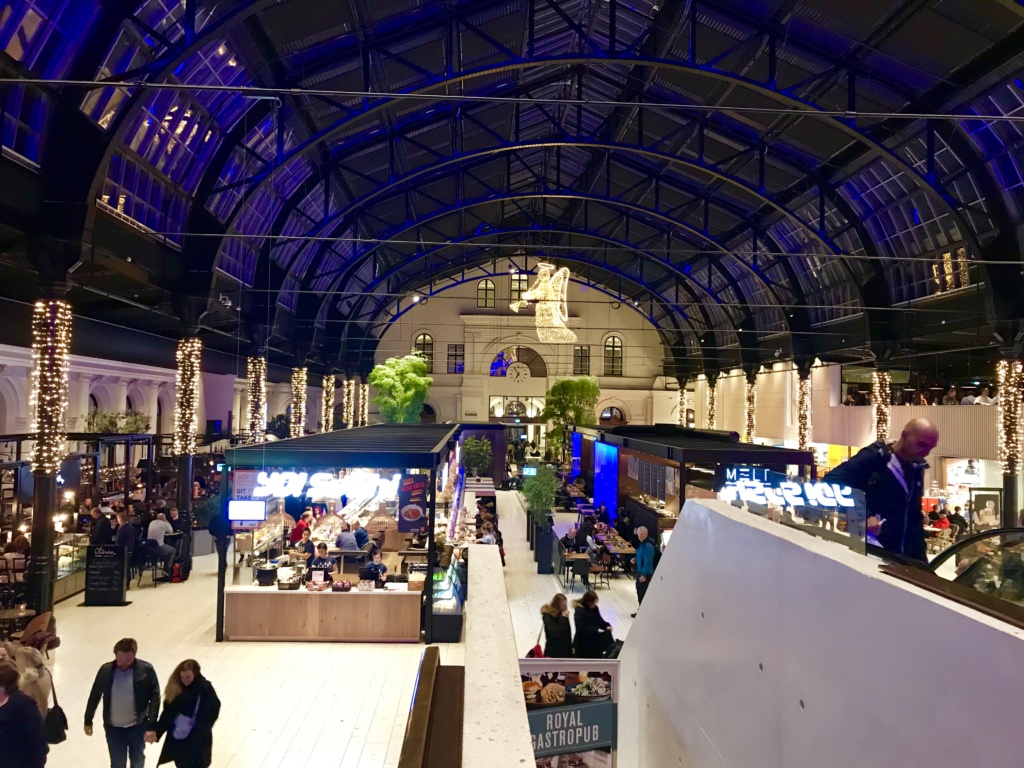 The advantage of NSB train is that the ticket you bought is also valid for metro ride (as opposed to Flytoget
Metro T-Bane
The metro does not have so many lines, so its quite easy to get it. Important attention:
Oslo S is a transfer station from train to metro, but the metro station is called Jernebanetorget. Lots of people get lost at the beginning because they overlook the note below and they can't find himself on the map :(.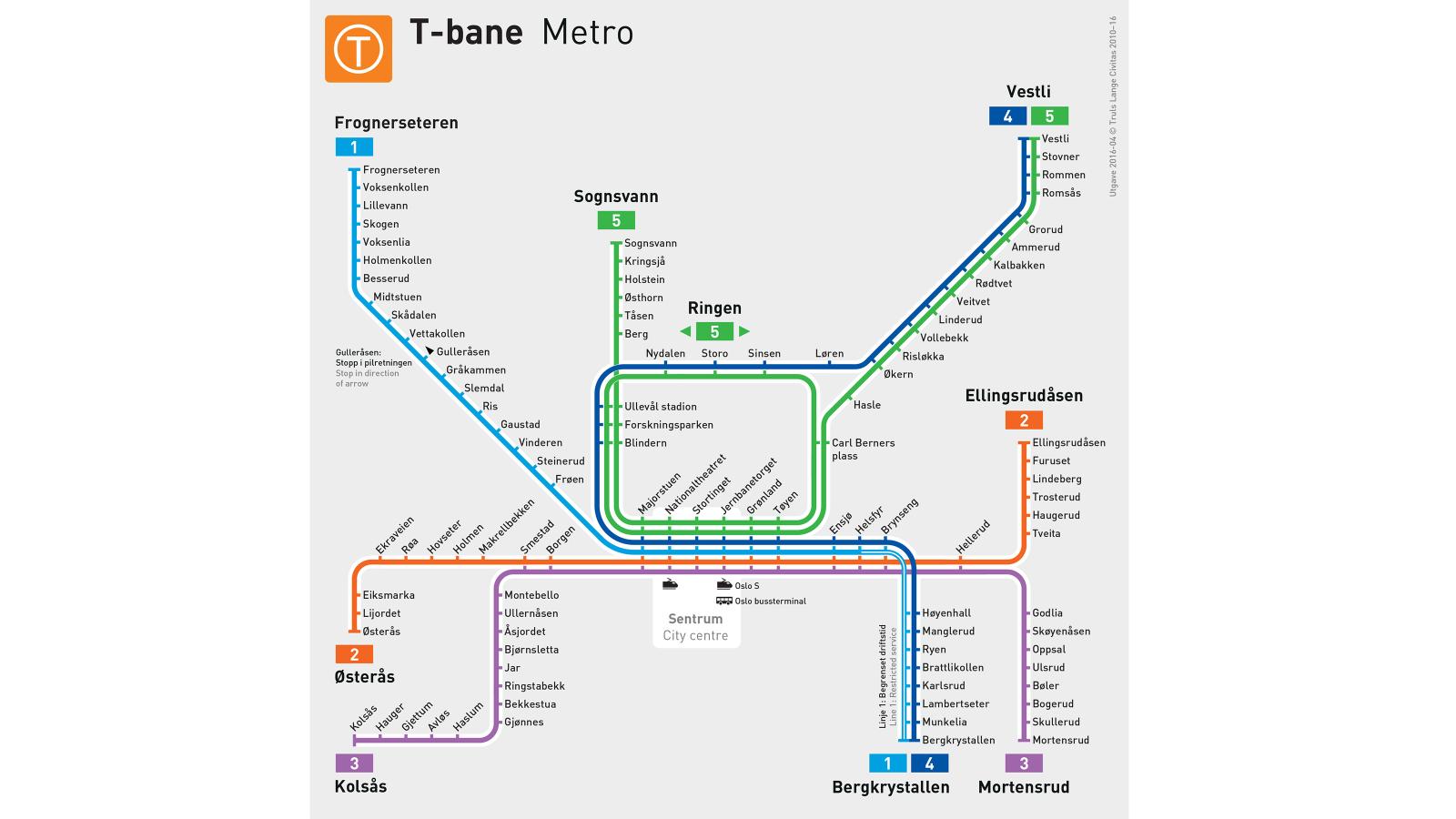 DAY TWO
Historical City centre 
Your first walk, of course, should reach to the city centre. The historical centre is quite small and most of the sights are in close proximity.
The Vigeland Museum
We usually start at the Majorstuen station because not so far from this station is the entry to the famous Frogner Park (sometimes called the Vigeland Park). It is The largest park in the centre of Oslo with more than 200 original statues of Gustav Vigeland. For those who want more sculptures, there is The Vigeland Museum. These attractions are among the most popular in the city.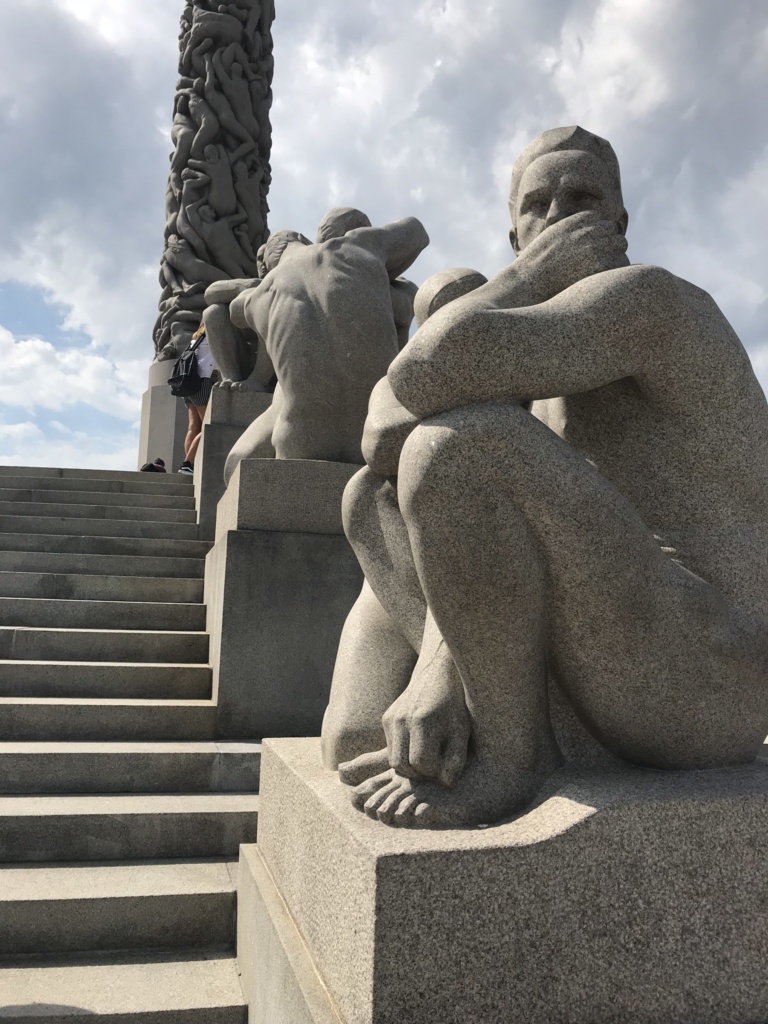 From the Frogner Park you can go by walk to the Royal palace. The Palace was built in the first part of 19. century. Palace is accesible to the public during guided tours.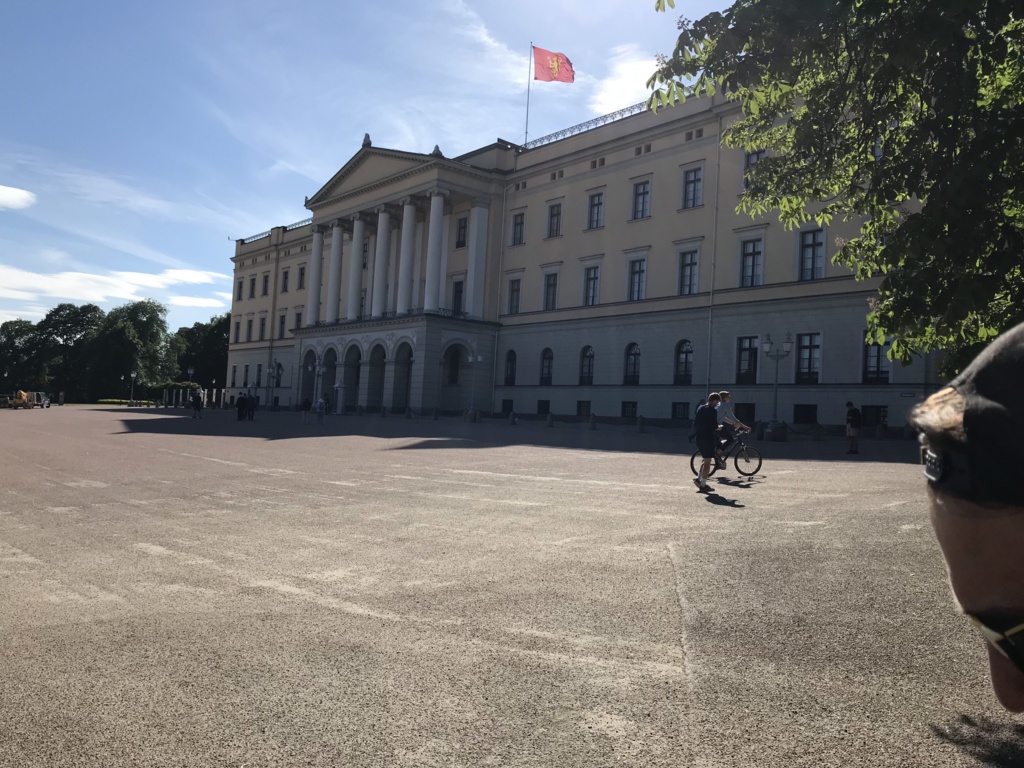 Royal Palace, Stortinget and Karl Johans Gate
From the palace you can see the main steet Karl Johans Gate. Right from the beginning when you walk down the hill from Royal palace, The National Theatre is on the right. The great icon is Henrik Ibsen – Norwegian poet and playwright.
Compare to other European metropolises, all Louis Vuitton boutiques are thankfully hided in adjacent streets. As a good Norwegian city it has in his heart sport shops and cafes.
Approximately in the halfway down the road you will come across the parliament Stortinget.  I think it is a building with the most beautiful historical architecture here in the city. The other buildings, Whether it be a Royal Palace or a Town hall, seem a bit harsh, but against the taste…
If you like a good coffee, I recommend you to stop in Café W.B.Samson. It is one of our favorites. And, I think, in an ideal place to stay. If you go according to these instructions, than in these places you already have to desire to take a moment by a cup of good coffee…And it is a quite possible that it rains :D.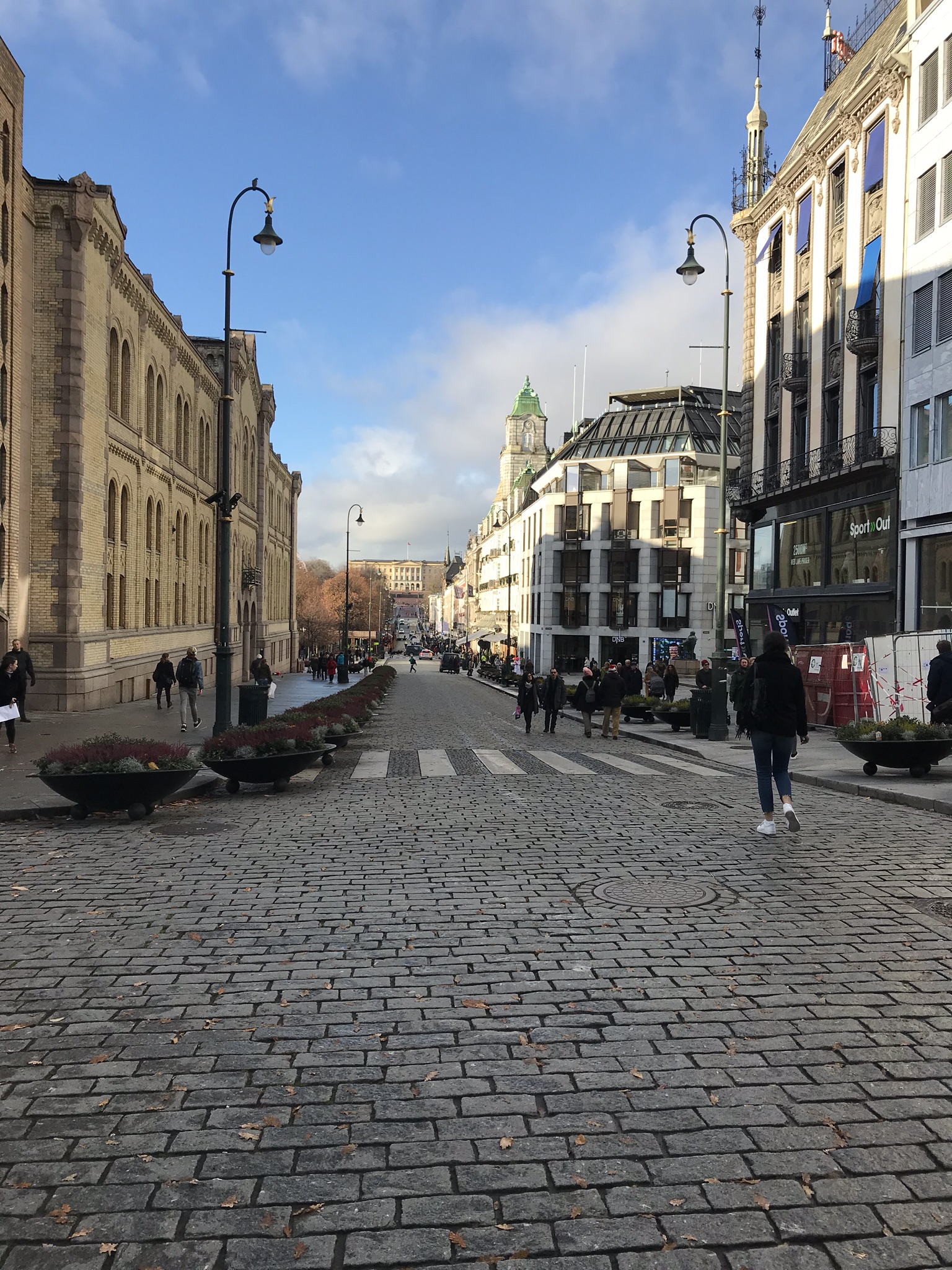 The next stop is Grand Opera. It is in vain to say that the best things are for free. Unlike the Sydney-like opera reminds sea waves, this is should reminds ice floes.
In 2009, this masterpiece was awarded by the Mies van der Rohe award for architecture. At this point it's her only deceptive beauty is that the neighborhood is under construction so you can see a lot of cranes nearby. However in 2020 everything should be completed.
If you have enaugh time in the evening, recommend you to visit Opera again in the dark time. It is a beautiful spectacle in the lighted city.
From the Opera you can walk along its opposite bank. It looks much more pompeous from a distance, you can better see how the ice floe fits the sea.
Another thing that will appeal to you from this locality are the pyramid wooden constructions, on which something flag. They are shirts. Its a part of art from Kaarina Kaikkonen (Fi).
"In every shirt there is a story, because someone with a warm heart has been wearing it. All kind of people are together here, but we are still the same, we are no wiser than fish. We still act like fish, always going in a group, following each other in the same direction, like a shoal of fish. We are a part of nature, and nature is within us."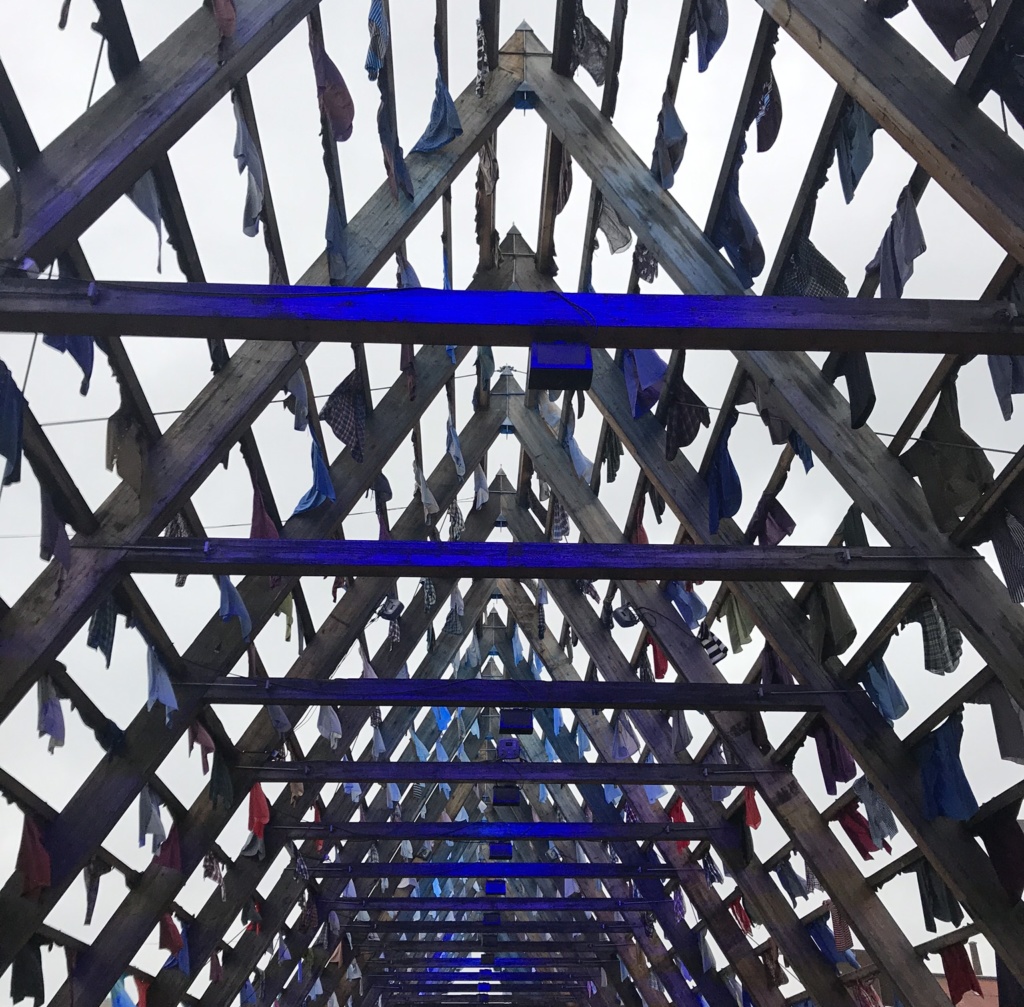 Akershus Festning
Wonderful place, that you can't miss. It is a castle, which has an excellent strategical location. From the walls you can have a beautiful view of the Oslofjord. The castle still serves to the army, but if you want you can ask in the Visitor centre for a guided tour. It includes, among other things, the tomb of Norwegian kings.
This place has its magic whether you came here at any time of the year.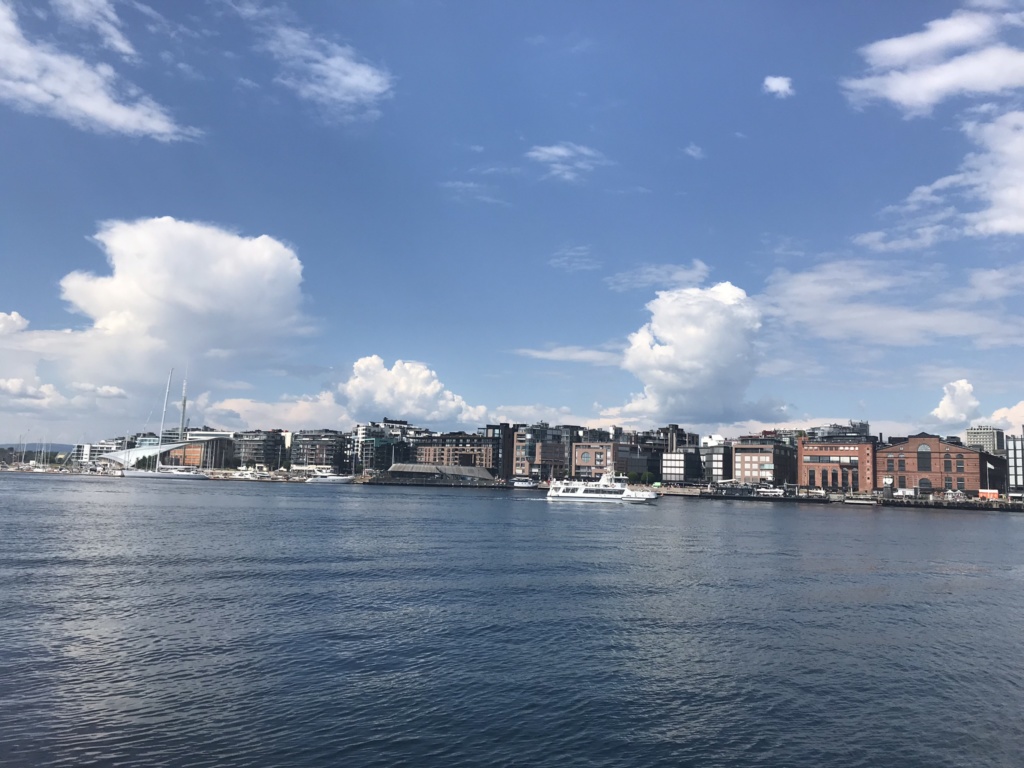 Aker brygge port
If you are hungry, so you finally hit the place. Aker brygge port is one of the most popular places in Oslo. A place where it always lives. From down to dust. You can find here many good restaurants, the ships are continuously coming in and out. And if the shopping mood comes to you, than you can be satisfied too.
We personally tried a few of them and can only recommend. Only families with kids could be a bit disappointed. You can forget about changing rooms for babies or about a kid's corners.
For fans of Nobel peace prize, we must not oppose the Nobels peace center. There is a museum Inside, you can find seasonal exhibitions and you have a possibility to debate about important actual social issues of our society.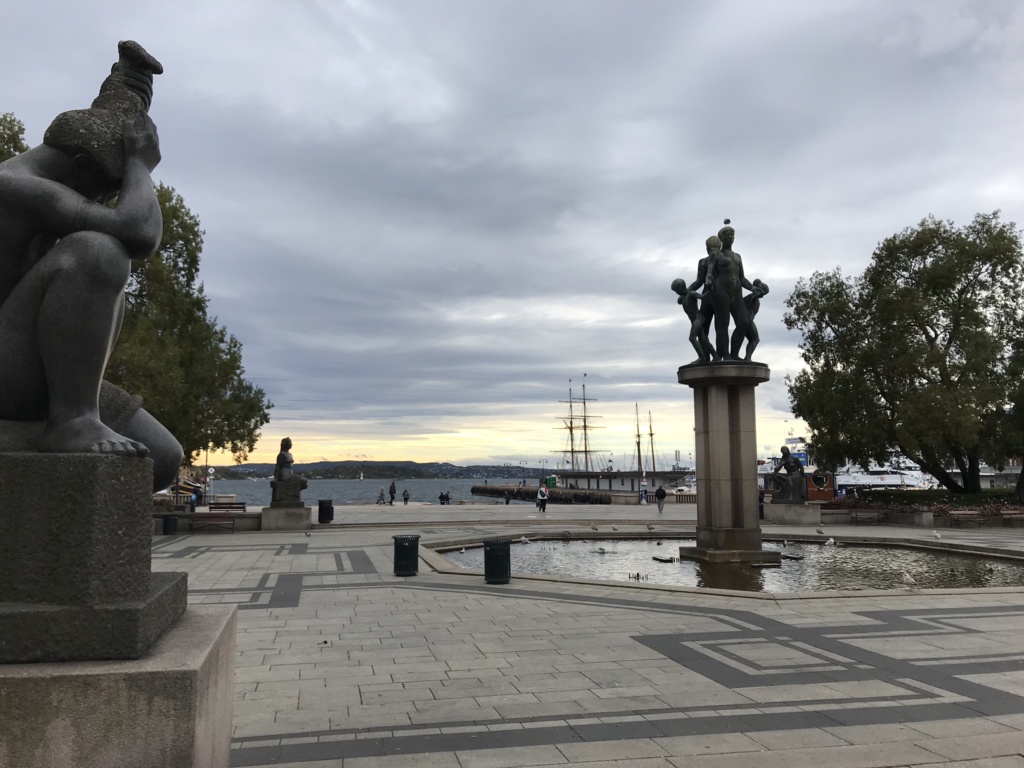 Town Hall
A red bricks building can be seen from almost every corner of Oslo (they say so, but it's not true). It is inspired by austere functionalism. The interior of the town hall is free of charge all year round. The festive hall is decorated with the largest European oil painting from Henrik Sorensen.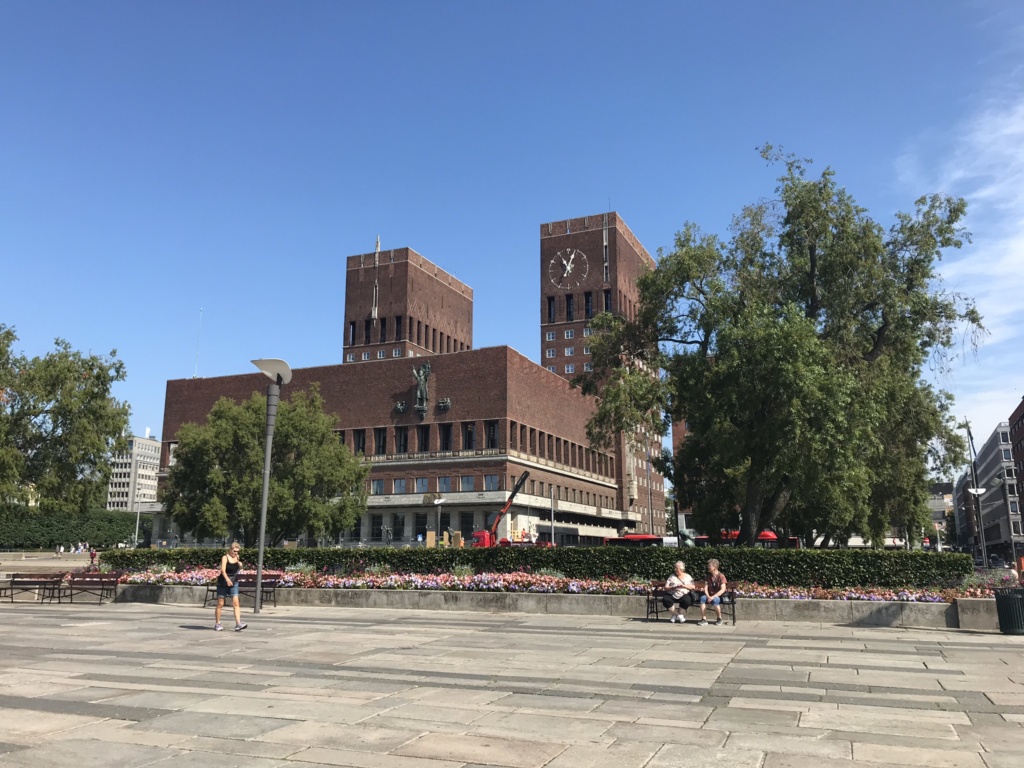 Nature trip to the islands
You can buy a standard ticket in the harbor and take a ferries that can take you to nearby Islands. You can visit Hovedøya, Bleikøya, Gressholmen, Lindøya, Nakkholmen, Langøyene and many others.
We prefer to visit those three islands:
Hovedøya –  a part of national inheritance, its the closest islands, you can swim here, beautiful nature and views, restaurants, outdoor exhibitions
Gressholmen – nature reserve, beautiful views and nature, restaurant
Nakkholmen – cabin area, beautiful swimming places
It is really great how Oslo is so compact, everything is in one place – both culture and nature. Nothing is far away and everything they care for. Notice that there are no waste in nature. People cleanse very carefully and they are not ashamed to clean up even after strangers.
I can honestly say that we have never seen such a clean capital city.
Evening life is quite expensive for Czechs. So if you have a plan to refresh yourself with a good wine or beer, you should go to Vinmonopolet to buy a supplies in the early time of a day. After 18:00 you are not able to buy any alcohol and on Saturday you have time only until 15:00. After that you can only go to the pub. The price is there really different.
Drinking is not impossible, but it should be planned :). If you have kids on your trip too, rather avoid drinking alcohol in the public places. Norwegian do not like to see if parents drinks with their children around. We didn't see any problem of this kind in Oslo, but we heard about it. Just be careful.
DAY THREE
This day will be a combination of nature and museums. Both are many, unfortunately you can't catch everything. Most of the most interesting museums you can find on Bygdoy peninsula. You can get to this peninsula by bus or you can try the ferry. The way takes around 15 minutes from city centre.
If you are planning to visit more than three museums, it is worthwhile to buy Oslo Pass. As part of Oslo pass you have free entry to almost all museums in Oslo and the transport is also included.
FRAM
Fram is probably the most beautiful museum that we have ever seen. It was confirmed by almost every visitor we sent there.
It is a polar ship, with which Roald Amundsen took the South pole race with Robert Scott. In that museum is the real ship, not a replica. You can walk through the entire ship and read about this famous story, which was accompanying this success.
Kon-tiki
Right next to this museum is another Kon-tiky. However, for a quick understanding, I recommend to see same named film firstly. The film is also projected, but if you come to visit this city for a weekend you don't have enough time for it.
You don't have to be sad, following two museums will give you you desire to to visit something special.
Norsk Folkemuseum
One of the open-air museums is this, where you can make a clear idea, of what Norway once looked like and how it still looks in some parts of this country.
The Viking ship museum
As it name itself suggest, you will see Viking ships there. The most famous Vikings ware allowed to bury themselves with the entire ship. And exactly those ships you can see there. A part of program is 7min long projection about how this burial ritual took place.
IF you have museums full of teeth, it would be better to take a trip somewhere into the nature in the second half of a day. The time is precious. So I give you a 3 option to chose, which i thinks are the most interesting. The choices are so various that everyone can be satisfied.
Sognsvann lake – 3,2 km circle. suitable for swimming, picnic, jogging, fishing, treks
Ekeberkparken skulpturpark – park full of arts of all kind, beautiful city views, café
Holmenkollen ski jump – popular ski jump where the World cups events take places every year
Perhaps those photos can help you to chose the best trip.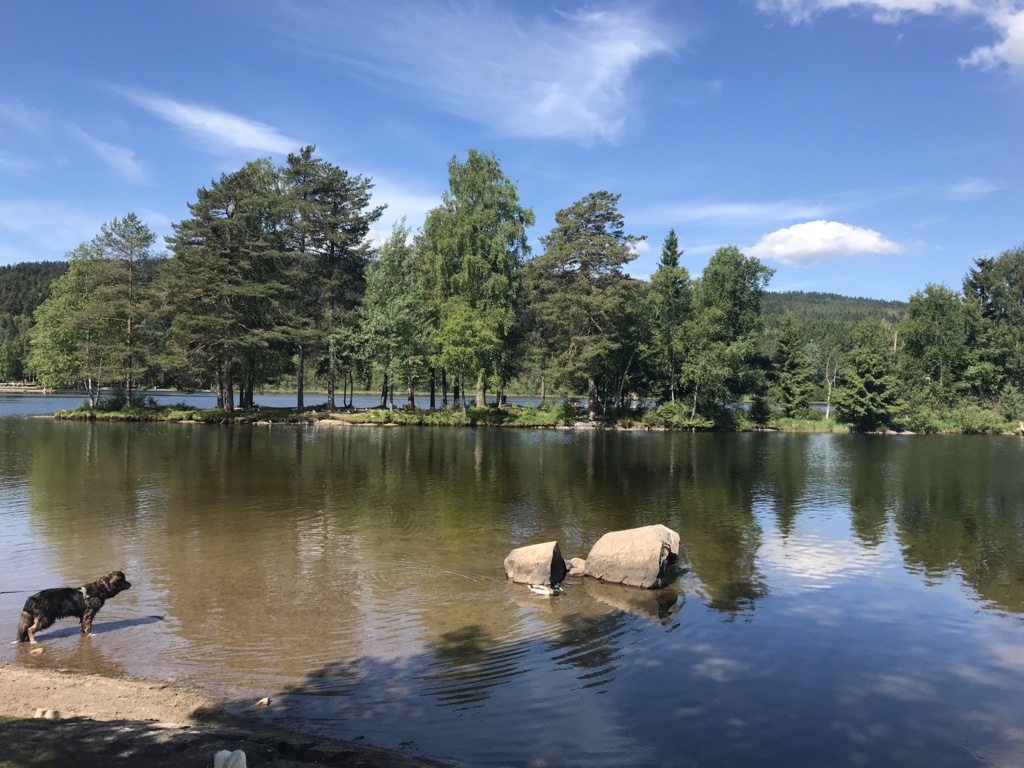 ADVICES ON THE END
In Oslo you don't need to have cash, for everything you can pay by card
The prices looks same as in Czech rep., however the ratio is 2,7 CZK/NOK
If you want to drink an alcohol, buy it until 18:00
On Sunday every stores are closed
You can find more attractions in Oslo, the ideal holiday interval are 3-4 days
Almost everyone speaks good English here, so they are willing to help you
All the noticed attractions are wheelchair accessible, so you can take a stroller with you
Please follow and like us: